10 Best White-Label Digital Marketing Agencies
Jun 22nd 2022
In todays' competitive business world, it's an uphill task to make your agency stand out of the crowd and talk about the quality of your service. That's why many marketing companies look for the best White-Label Digital Marketing Agencies to help them expand their portfolio and deliver their services at scale. It also helps them acquire new clients outside their local area, without worrying about the nitty-gritty details of delivering effective marketing solutions.
In this article, we're going to introduce you to some of the best white-label digital marketing companies to consider working with.
What is White Label Digital Marketing?
White-label marketing is the process of outsourcing your digital marketing efforts to a contract firm. Imagine that you are a big digital marketing agency and you want to scale your client base. You wish to do that without expanding your internal resources. There is a popular option today for digital agencies to outsource work to an offshore or nearshore white label agency.
Why Work With a White-Label Digital Marketing Agency?
It requires a lot of time and effort to become a professional in marketing! The hustle is real! Even if you are an expert in your field and you are familiar with all the marketing techniques, you may find it tough to tackle several projects at a time. So, you need to outsource some of the marketing work to a white-label marketing agency to offset the workload. A white-label marketing agency is a company that offers marketing services to their clients. You can think of them as a freelance marketing agency. A serious white-label marketing agency will work on your project just like an employee would work on it. A white-label digital marketing agency will simply execute your marketing campaign and help you gain reliable customers.
Top 10 White-Label Digital Marketing Agencies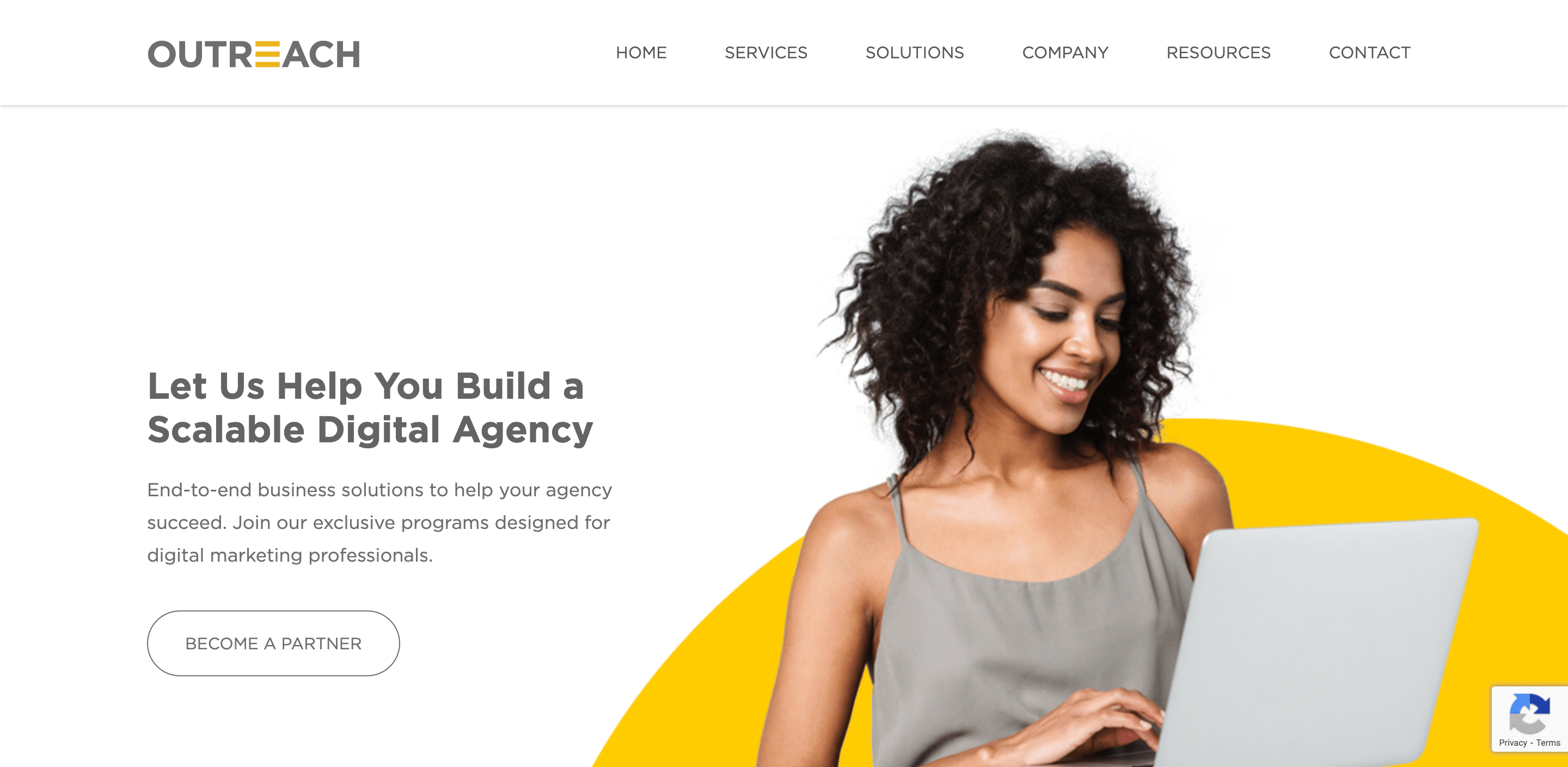 OutReach is one of the world's leading White Label Digital Marketing Agencies specializing in Search Engine Optimization, Pay Per Click, Social Media, and Web Design services for businesses. The main goal of OutReach is to provide quality services and customer satisfaction. They do this by providing their clients with accurate, precise digital marketing strategies and implementation.
The top priority of OutReach as a whole is ensuring that you, as a client, always get the most effective experience possible and that's evident in the services they offer you. OutReach ensures that the services they provide your clients are seamlessly branded as coming from your agency. After years of running a successful digital marketing agency, OutReach sought to help others create the same success. From white-label marketing solutions to online certifications, their white-label programs are crafted to help you build a powerhouse agency.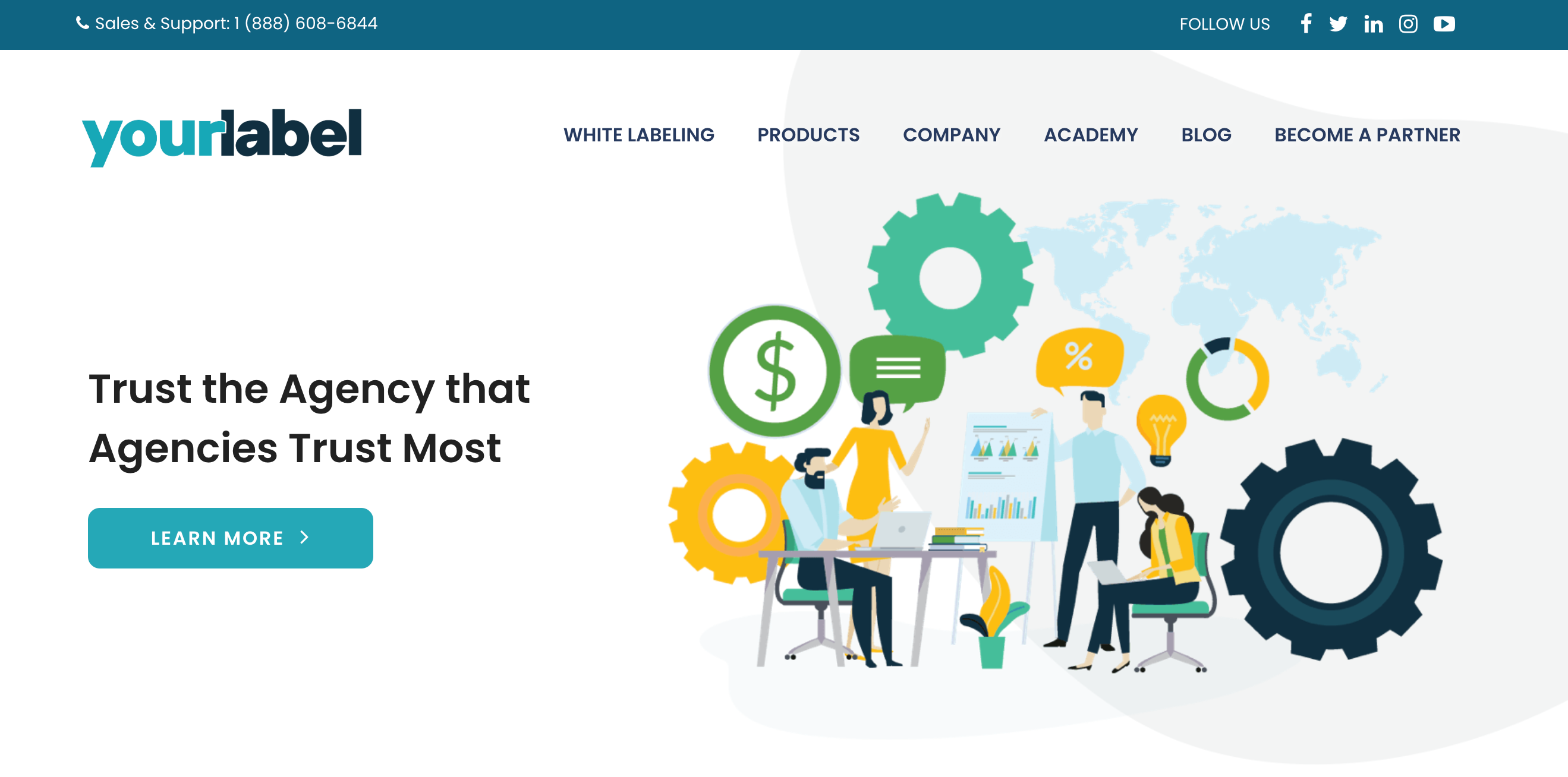 yourlabel is a fast-expanding white-label digital marketing outsourcing company based in Toronto, Canada. They are proud to work with each of their partners to help them achieve success and gain a greater understanding of how their services can benefit them.
Their exclusive business model is custom crafted to help agencies and publishers succeed with a cutting-edge AI technology platform and unlimited sales support for your entire team. Yourlabel partners also get access to an extensive array of digital tools and resources which function as an all-in-one turnkey solution to running an agency.
3. Green Lotus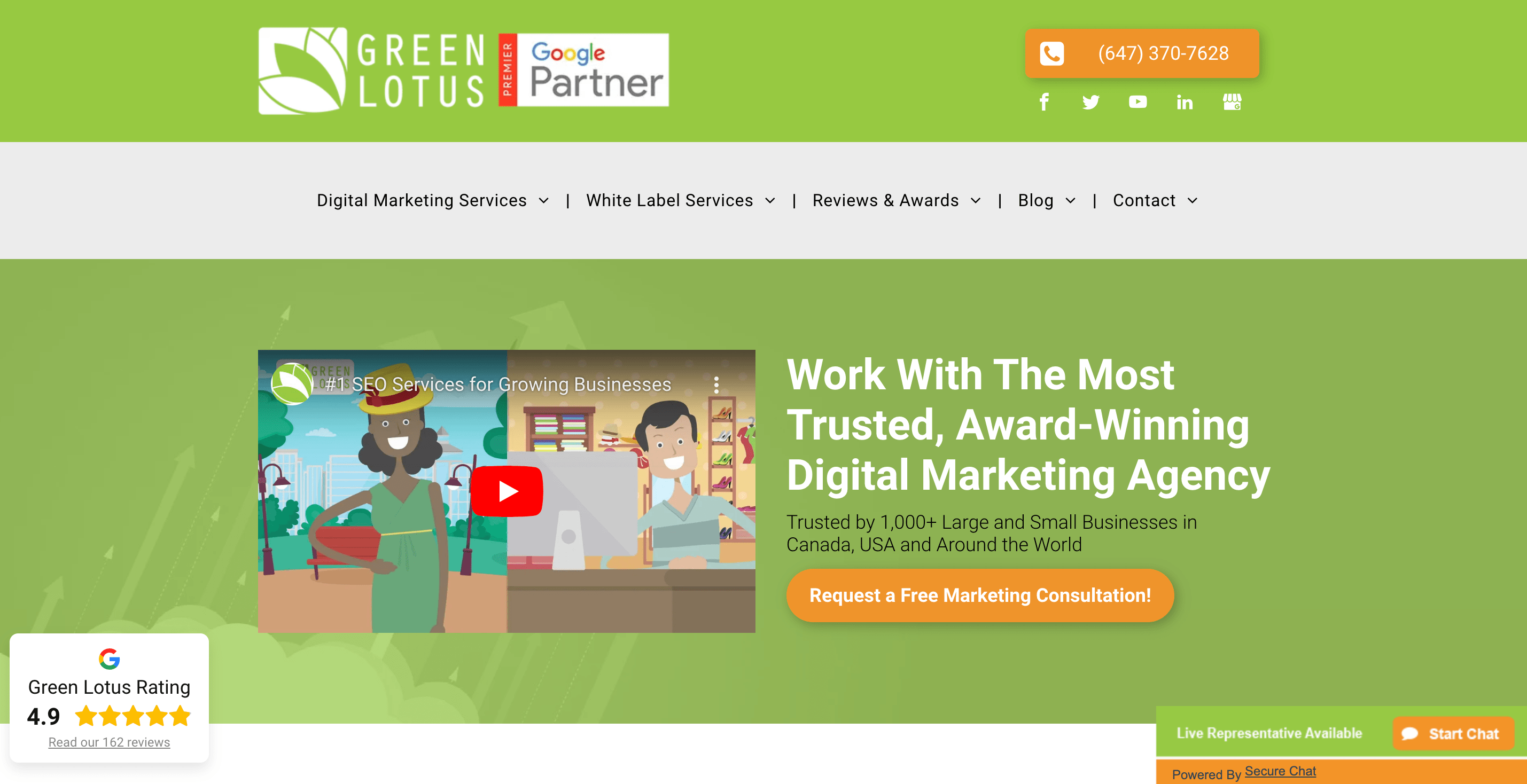 Green Lotus offers premium white label marketing services for growing agencies. Located in Canada, they have quickly become a top-tier marketing firm offering direct marketing solutions to high-profile clients and white label services for digital marketing consultants and agencies.
Bassem Ghali, CEO of Green Lotus, is a multiple award-winning recipient including Entrepreneur of the Year, among others. "We understand that the only way to keep a client is by providing top quality white label services to help marketing agencies grow faster!" says Bassem.
4. That Company

That Company is a world-class white label marketing agency. They help companies grow through designing and implementing five key services: SEO, PPC, social media, reputation management, and web design. As with any white label firm, That Company works as an extension of its clients' brand while remaining confidential.
5. ROI MINDS

Reaching your target audience can be difficult for small businesses and start-ups. ROI Minds is a white label marketing firm that provides quality services from start to finish. They offer a wide range of services from SEO, blogging and PPC to content marketing, social media management and email marketing. Their team of experts will work with you on creating an approach that's geared toward success in reaching your audience.
6. Scroll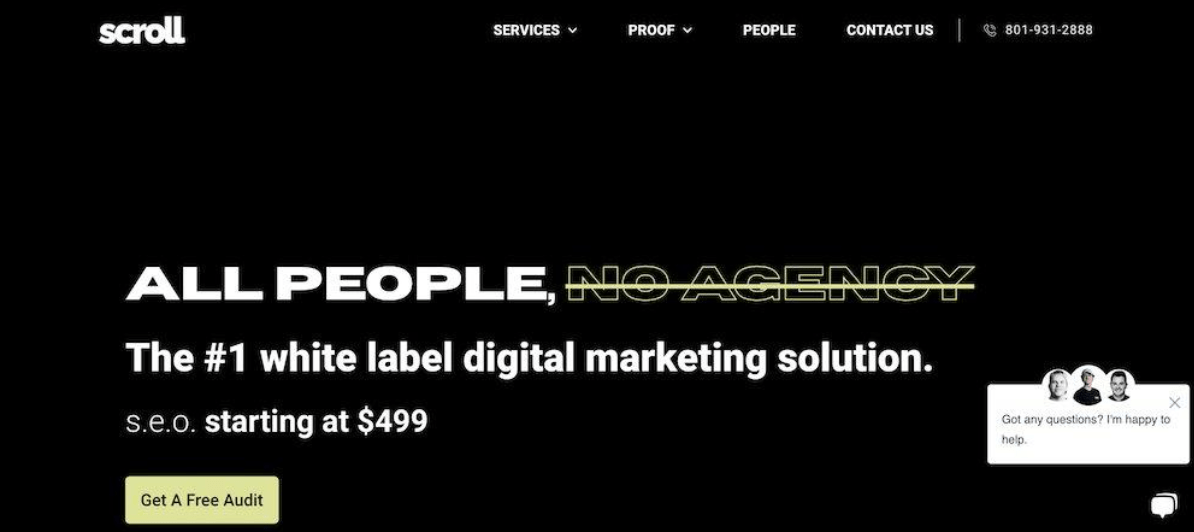 Scroll is a well-known white label Digital Marketing solutions provider. They offer everything from SEO to web design, and PPC management, making them a one-stop-shop for their clients.
7. Attractive Web Solutions Pvt.Ltd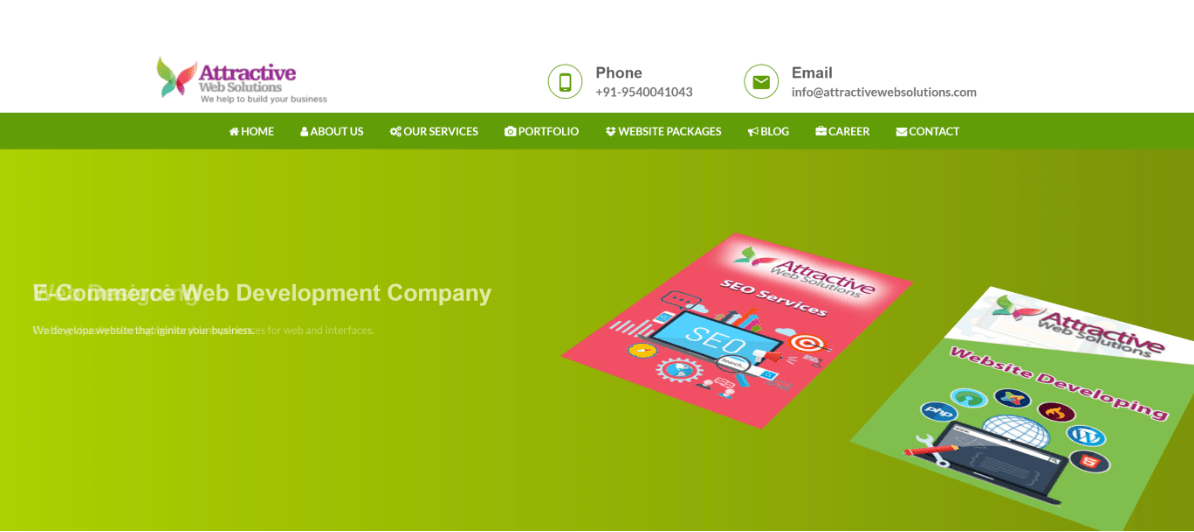 Attractive Web Solutions is an experienced white label digital marketing agency, with a large and diversified portfolio that includes static website design, logo design, dynamic website design, web applications, and white label marketing. Some of the services that this agency offers include SEO – search engine optimization, web hosting, and email marketing as well as PHP application development etc.
8. WebFX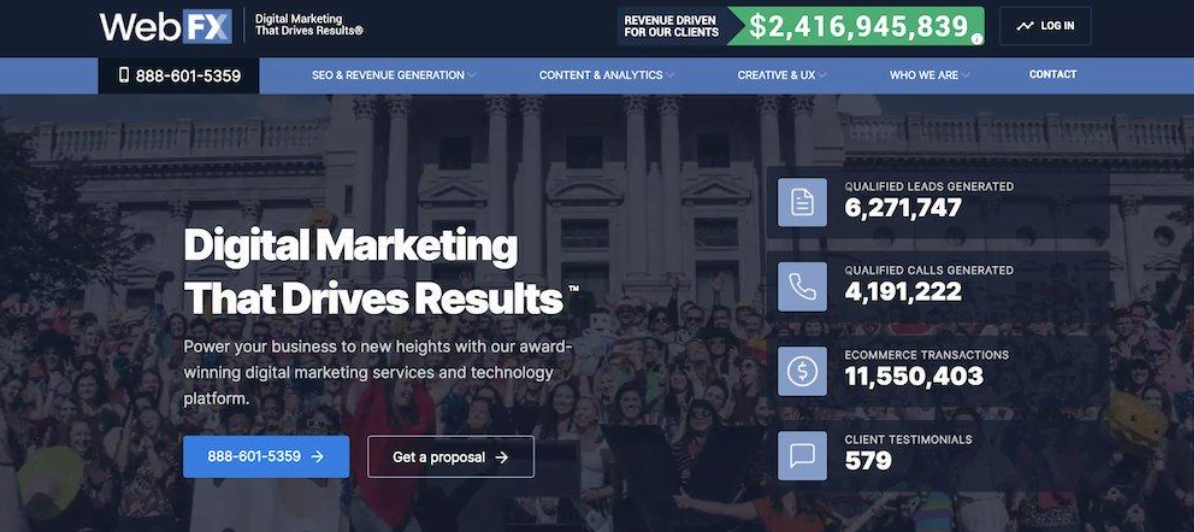 WebFX has been helping large brands reach more and more people in increasingly efficient ways for over twenty years. Their broad network of Digital Marketing experts allows them to handle projects that range from SEO to PPC, social media marketing, retail-focused business planning strategies, and anything else your company might need, be it online or offline.
9. WebEnertia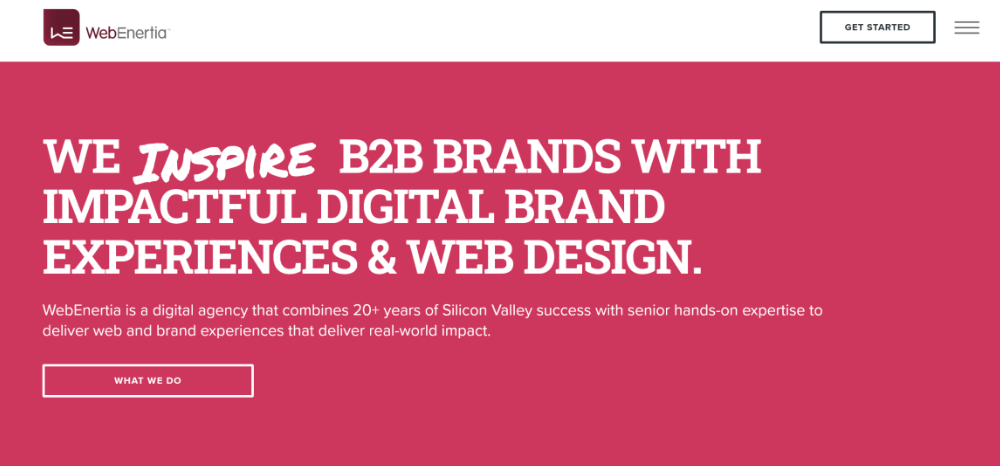 Silicon Valley-based Digital Marketing agency that builds B2B clients an online presence that truly resonates with their target audience. With catchy headlines, high conversion rates and competitive analyses, their team members offer inventive solutions for your search and mobile optimization strategies.
10. Vendasta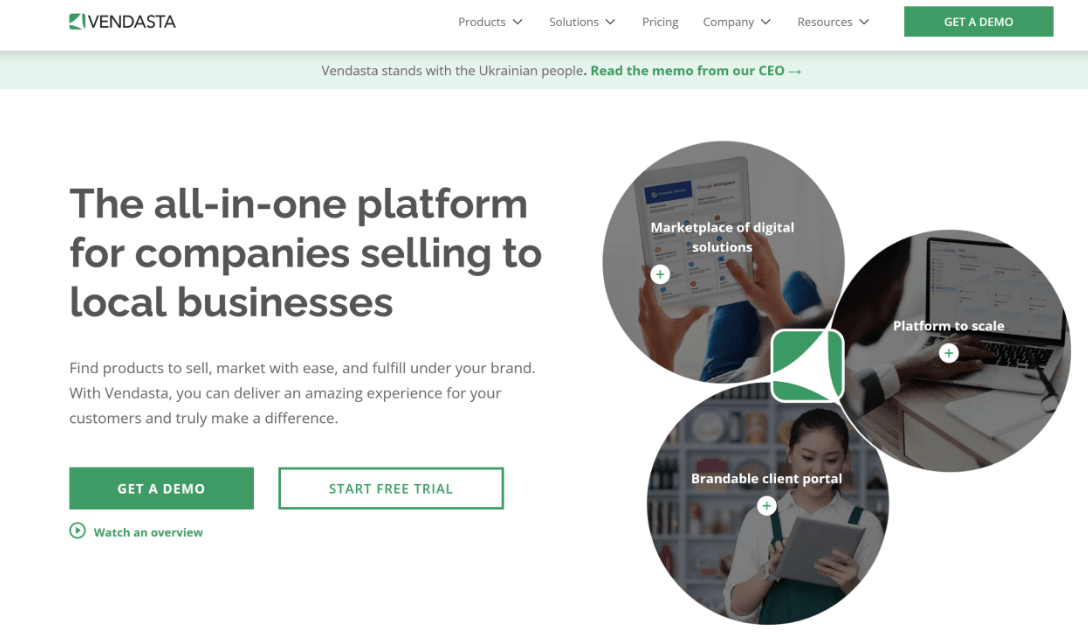 Vendasta is a digital marketing agency that helps others utilize and scale their existing services, so that companies can effectively handle all customer orders without needing to hire and retain employees. Vendasta provides a range of online marketing services, including website hosting, social media help desk, email marketing service etc., so that agencies can expand and fulfil the client's order more efficiently.