What is Responsive Web Design?
Jun 16th 2016
What Makes a Website Responsive?
More and more people today access the web through their mobile devices; tablets, smartphones, and everything in between.
However, they often run into the frustration of accessing websites not optimized for mobile use. Why is it even important, you ask? Well, it increases the number of hurdles visitors climb to find information, discouraging them ,and ultimately causing a remarkable number of visitors to drop away from the website completely.
So is this problem fixable? If so, how? Responsive web design is the answer.
Responsive web design allows your website to stay universally usable, while maintaining a planned, consistent appearance on desktops, tablets and phones. Responsive web design is an approach that involves both design and development to ensure optimized viewing based on each visitor device's screen size, operating system platform, and screen orientation. This method employs a combination of flexible 'grid' design frameworks and CSS3 media queries to respond to the user's device specifications and preferences, essentially allowing for an enhanced custom visitor experience.
This web design best-practice eliminates the need to design, develop and maintain individual, different websites for desktops, tablets, and phones (the old approach). Responsive web design therefore is an advantage, because it reduces upkeep work, opportunity for error, and costs for everyone in the process.  It's a win-win situation. For a good example of responsive web design in action, our OutReach website adapts to the browser's screen, as seen below.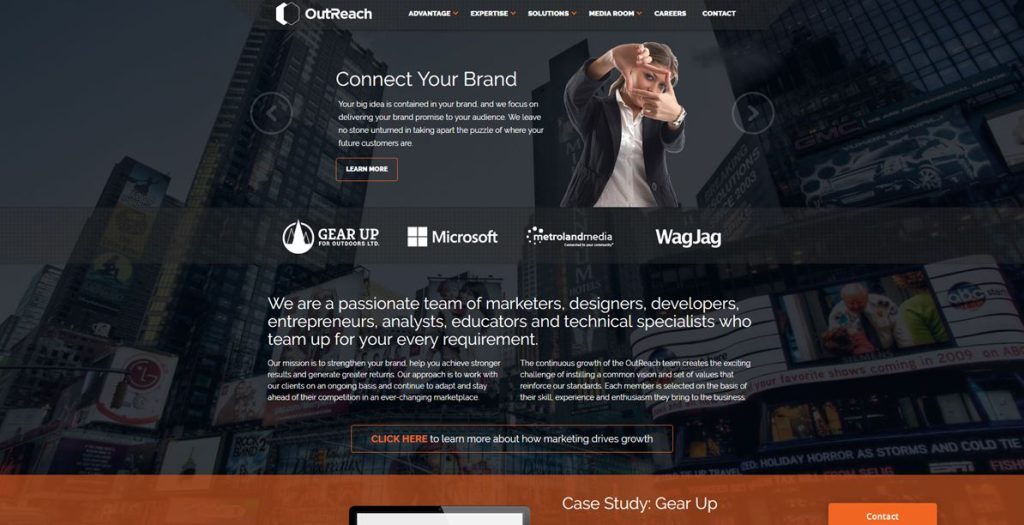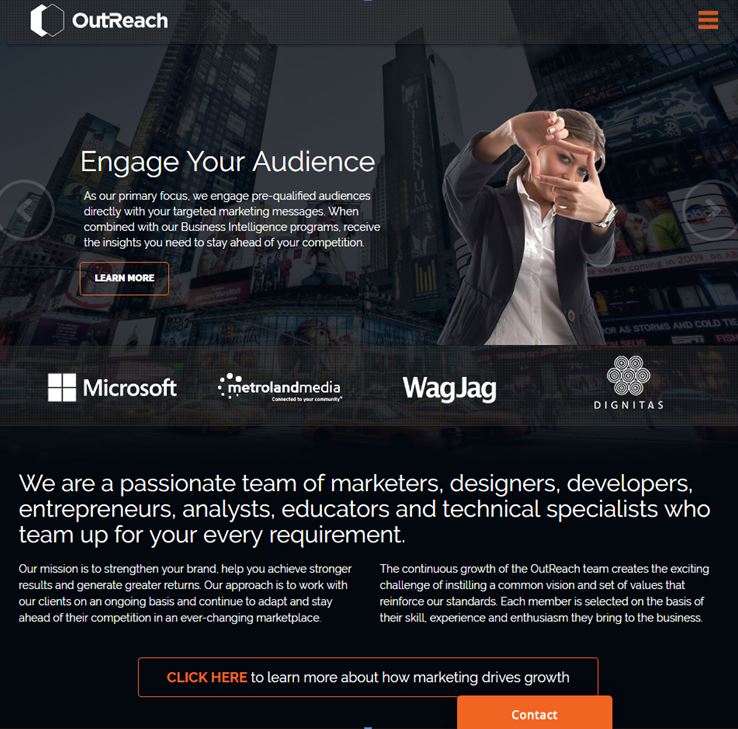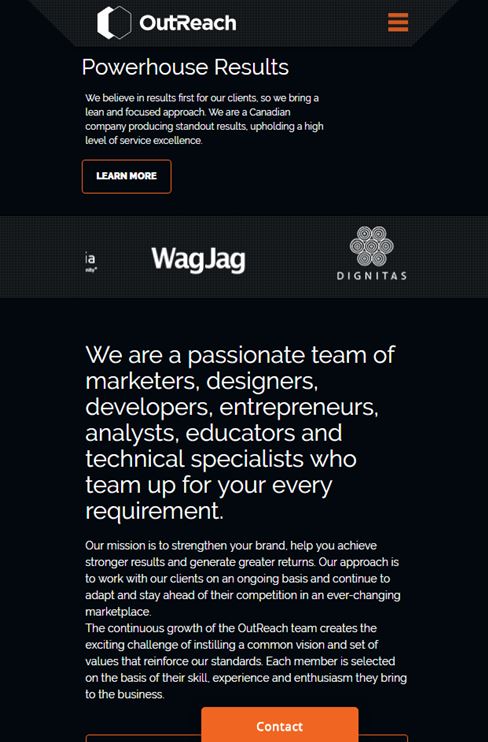 However, do not take responsive design as the "be all, end all" solution. Technology never stops growing and soon the responsive design approach may need to be revisited to adapt to new technological interfaces, such as touchscreens, wearable technology, and virtual reality technology.
Overall, having a responsive website will dramatically help you improve your user experience, adapting to the evolution of visitor's devices, and critically, maintain successful customer engagement and retention.